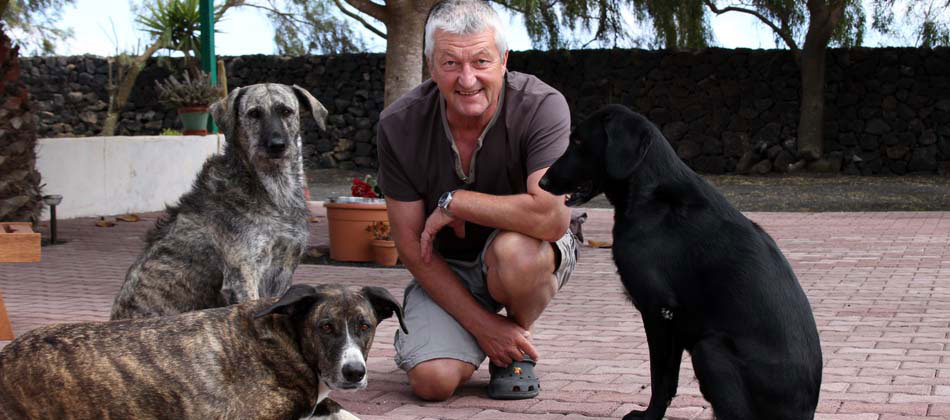 The Pack Leader Method concerns the communication, trust and bonding between people and the dog. This method has nothing to do with training the dog. It is without the use of treats and force. My aim is to help you and your dog to coexist in harmony.
How should a relaxed dog behave?
not being dominant
not jumping up
not showing aggression to people or other animals
he can socialize with other dogs
and he is not obstinate
To achieve these requirements you and your family will need to spend 3 hours of basic instructions to build a strong relationship between you and your dog.
Your and your family will then be ready to assume the role of Pack Leader.
What is included in the basic course?
Body language and gestures which will give a understanding of your wishes to the dog.
You will learn to understand the dog's body language and how to react to it.
We will train together the individual important issues you have with your dog.
Relaxed walking on the lead.
To great visitors without stress.
Socialising with other dogs
To learn what a dog needs and does not need.
Most problems with a dog are caused by misunderstandings and poor communication between people and the dog.
Therefore the dog will be permanently under stress. In consequence your dog will develop some issues: e.g. aggression, barking, howling, jumping up, unable to stay on his own at home, poor concentration, hysterical reactions when visitors are coming, and perhaps physical health problems.
With the pack leader method you are able to change his behaviour positively.
He will relax and trust his pact leader. A happy dog will help to make a happy family!
I offer you:
Help with any behavioural problems or issues
Education without using force..
Socialising your dog.
Help to choose the right dog for you and your family.
Not every dog is suitable for everyone..
To introduce a puppy or grown up dog to its new home.
Using the right body language and gestures from the start.
Intense and individual training for daily situations..
Therapeutic work with adults and children.
To know how to react correctly in front of a strange dog helps to encourage your self-confidence and avoid misunderstandings.